About Us
Bali Journal of Anesthesiology (BJOA) is published by DiscoverSys Inc. (Canada) on behalf of the Department of Anesthesiology, Intensive Care, and Pain Management – Faculty of Medicine, Udayana University (Bali, Indonesia) in collaboration with the Indonesian Association of Anesthesiologist and Intensive Care (PERDATIN).
Aims and Scope
BJOA is an open-access, double-blind peer-reviewed journal aiming to communicate high-quality articles in the field of anesthesiology, perioperative medicine, emergency medicine, intensive care, and pain management. BJOA welcomes the submission of manuscripts devoted to anesthesia and its related topics from any country in the world.
We accept original articles, review articles, special report articles, case reports, letters to the editor, and case reviews. We address all aspects of anesthesia practice including perioperative medicine, anesthetic management, emergency medicine, critical care medicine, acute and chronic pain management, pharmacokinetics and pharmacodynamics, coexisting diseases in perioperative periods, complications and cost-related issues in anesthesia, emergency department, and ICU, and other topics anesthesiologists face in daily practice.
Publication Frequency
Bali Journal of Anesthesiology (BJOA) is published three times per year - April, August, and December.
Article Processing Charge
Bali Journal of Anesthesiology (BJOA) is fully funded by the Department of Anesthesiology, Intensive Care, and Pain Management of Udayana University. No APC will be charged currently for all types of the manuscript.
Copyright policy
Copyrights of all published materials are owned by the publisher. On behalf of co-author(s), the corresponding author must complete and submit the journal's copyright transfer agreement, which includes a section on the disclosure of potential conflicts of interest based on the recommendations of the International Committee of Medical Journal Editors.
Licensing information
BJOA is an open-access journal distributed under the terms of the Creative Commons Attribution Non-commercial License, which permits unrestricted use, distribution, and reproduction in any medium provided the original work is properly cited for a non-commercial purpose.
Open access policy
BJOA is an open-access journal. Accepted peer-reviewed articles are freely available on the journal website for any user, worldwide, immediately upon publication without additional charge. To use the tables or figures of BJOA in other periodicals, books or media for scholarly, educational purposes, the process of permission request to the publisher of BJOA is not necessary, as per the Budapest Open Access Initiative definition of open access.
Deposit Policy Directory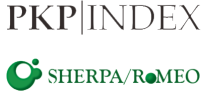 PKP Preservation Network
Content Licensing, Copyright, and Permissions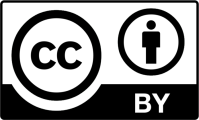 This work is licensed under a Creative Commons Attribution 4.0 International License.
You are free to:
Share — copy and redistribute the material in any medium or format

Adapt — remix, transform, and build upon the material for any purpose, even commercially.
DiscoverSys Inc. and eJournals
DiscoverSys is a Canadian based Pharmaceutical and Biomedical Research Consulting Company having its corporate office in Edmonton. eJournals, a not-for-profit venture and the scholarly publishing services of DiscoverSys, uses the Open Journal Systems (OJS) and creates a platform for researchers and associations to publish their quality research with an international reach. eJournals is a brainchild of dedicated professionals who have years of experience in biomedical research and publishing with an objective of helping the academic community to effectively utilize the OJS platform. Needless to say, we love open source and we are dedicated to Open Journal Systems(OJS) and Ambra (by PLOS). Our team comprises of biomedical scientists who understand the intricacies of academic publishing and creative and enthusiastic coders capable of fulfilling whatever OJS-related desire you might have, from simple solutions to top-level theme and plugin customizations. Our team of highly trained academic scientists, programmers and experienced project managers who have created hundreds of websites combine good old-fashioned service with cutting edge technology to keep our clients ahead.
Acknowledgment
Open Journal Systems (commonly known as OJS) is a journal management and publishing system that has been developed by the Public Knowledge Project through its federally funded efforts to expand and improve access to research. Public Knowledge Project is a multi-university initiative developing (free) open source software and conducting research to improve the quality and reach of scholarly publishing. This journal and DiscoverSys acknowledges the creativity and efforts by the Public Knowledge Project team on developing and continuously upgrading OJS. Please visit the Public Knowledge Project Official Website to know more and to support the initiatives of the Public Knowledge Project.